Table of Contents
Export tournament
Export to PC CADDIE Server
To use this feature, both users (exporting and importing) need PC CADDIE.
Click on Competitions/Export competition and select the tournament you want to export for another club that is also working with PC CADDIE. Then click Internet in the tournament mask.
Click the button Export to open the next window: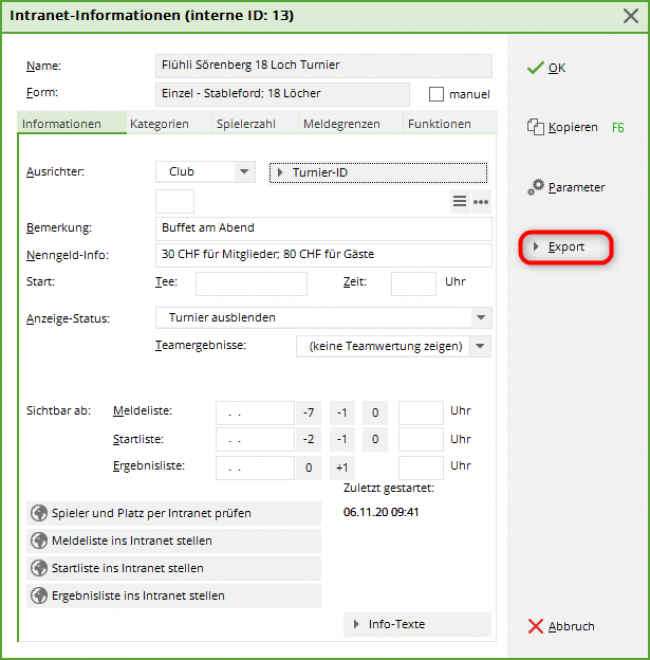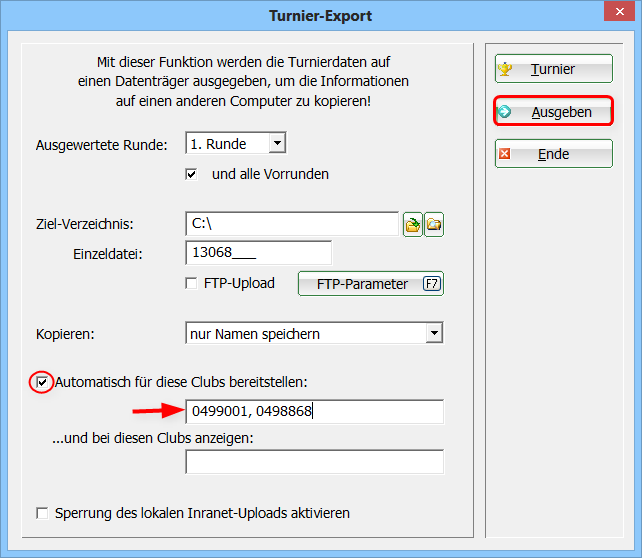 Tick off "provide for these clubs automatically" and enter the DGV club number. When "copying" the default setting "only save names" should do, but you can also export the mobile numbers so the importing club could use them to send out starting times by SMS. This option will only export the mobile numbers of players with no saved mobile number. The import will not change existing mobile numbers, as it cannot be determined which mobile number might be the correct one.
Click on Export after completing the settings and launch the export for the tournament. When the export has been successful you will get this notice: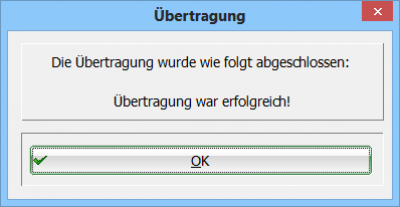 The tournament was successfully transferred to the PC CADDIE server, from where the recipient can import it: Import tournament
Export to DGV-Intranet
In this case the importing club uses a different club management program.
Open the tournament via Competitions/…new, edit, delete and click on the button Internet.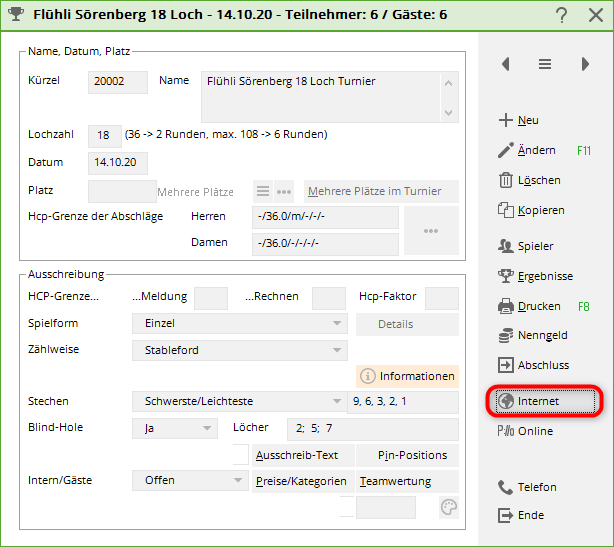 You will have to inform the importing club about the DGV-ID (1), so the club can import the competition. If the tournament does not have a DGV-ID yet, click OK to start the intranet sync. This will request an ID from the intranet.
Enter the importing club's DGV number in the field Loadable by these club numbers (2).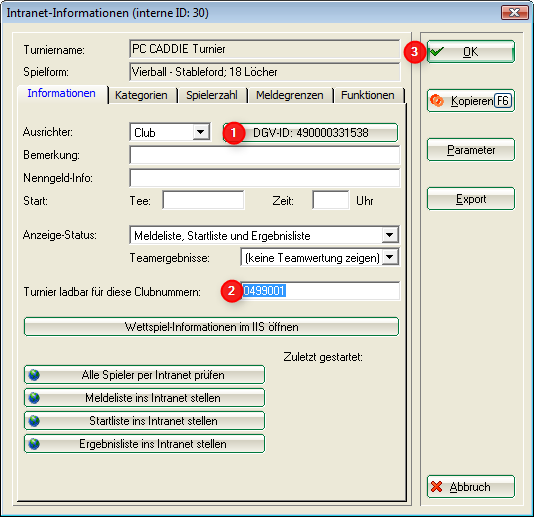 After that, click OK and launch the intranet sync. The competition will now be available for the importing club in the intranet.
The recipient using a different club management software should know that the prize categories will have to be newly set up after the import. Also the course data needs to be loaded separately.
Export as tournament file
This function was often used to send tournament files via email to other clubs before there was the opportunity to export and import the tournaments to and from the PC CADDIE server. Tournament files can only be imported by PC CADDIE users. This function might still be useful, for example if you do not have access to the internet.
Select the tournament via Competitions/Export competition. You will see the following mask: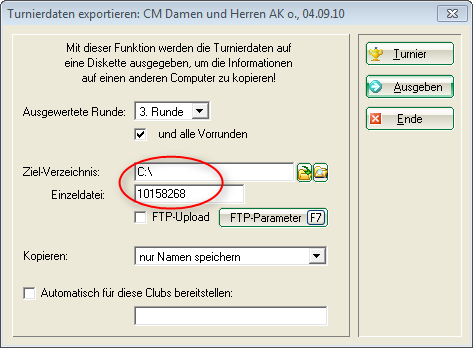 Enter the target directory and write down the competition number (Single file). Click Export to launch the export. You can have the possibility to send the file as an email attachment.
en/wettspiele/turnierexport/turnierexport.txt · Last modified: 2017/04/30 08:07 (external edit)