Table of Contents
Labels
For labeling the articles in the pro shop you should use labels that are easy to remove.
For every incoming article with the status "normal" the label print is automatically saved. So you can enter several numbers of incoming goods and print all labels at once at a later time.
If you want to print additional labels for individual articles you can do this at any time.
To get to the print dialogue, go to Articles/Print…/Bar code labels.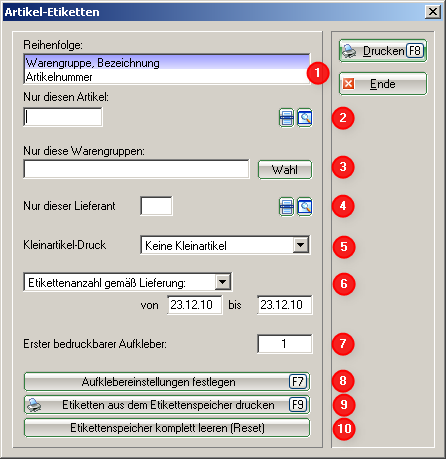 Definition of order

Select a specific article

Select a specific group of articles

Select a supplier

Options with or without small items

Define number of labels, labels according to delivery or stock

Definition of first printable label

see chapter below

see chapter below

delete the label storage
Define settings for labels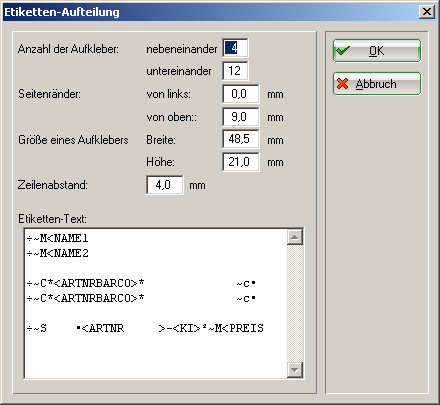 This is where you set the dimensions for your labels. The sizes of your labels can be found on the packaging and set accordingly.
Please do not make any changes to the "label text" in the general settings. If you need any adjustments, please contact the PC CADDIE support.
Print labels from label storage
en/umsaetze/proshopwarenwirschaft/drucken/etiketten.txt · Last modified: 2017/04/30 09:41 (external edit)